Community Profile

Spectrum
Diversity, Alternatives, Life and Style
This journal contains content only suitable for those over the age of 18.
Free Account
Created on 2009-05-28 00:33:44 (#391136), last updated 2011-10-27 (308 weeks ago)
614 comments received
62 Journal Entries, 26 Tags, 0 Memories, 2 Icons

About
| | |
| --- | --- |
| Name: | SPECTRUM |
| Location: | United States of America |
| | |
| Membership: | Moderated |
| Posting Access: | All Members |
| Community description: | Many Selves, Many Sexualities |

Mini Bio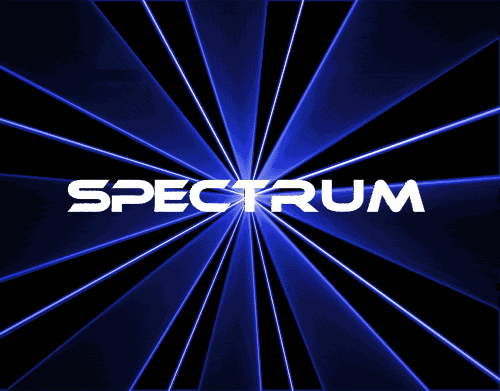 What is Spectrum?
Spectrum is a community for alternative lifestyles, BDSM and Polyamory specifically, but other topics such as sexual identity, sexual neutrality, and living with different genders or sexual identities than your own.
Essentially we are about sex. Cold sex, hard sex, warm sex, whatever sex. It is understood that sexuality is diverse.
You may be Trans,Gay, Straight, anything in-between. You may be kinky,vanilla, or some other flavor. You may be exploring the unknown Here, you can talk about it no holds bar. Whatever is on your mind, relationships, family, reality, fantasy…
You want to talk about your journey? You got questions? You want to hang out with like minds?
Need advice? Ask it. Looking for others? Pimp it.
Who can join Spectrum Unlimited?
ANYONE, but it will help if you lead an alternative lifestyle of some sort.
And be of legal age.
What we ask of Members.
1) Be open to new ideas and ways of thinking. You are not the final word on what is right or wrong. Opinions accepted and encouraged. Judgment can be left at the door.
2) We like the idea of a "safe" environment. We'll do our best. No flaming.
3) Have issues with another member? PM a moderator. We'll work it out.
4) IF YOU NEED A POST DELETED- PLEASE contact one of the moderators. We would like to keep this community drama free as possible.
5) PAY ATTENTION TO THE RULES. The Mods, me in particular, love to be loved, but it's not a requirement for our existence. WE ARE THE LAW. We'll stick to the general sanctity of community ground, free speech, etc. BE NICE SO WE CAN BE.
6) Don't try to "change" or "help" anyone's "illness". We're pervs and happy that way.
POSTING RULES:
1) If it's long put it under a cut.
2) If it's not work safe, put it under a cut and include a disclaimer.
3) Not sure? Ask.
And fucking welcome

Connect
age play
,
alternative
,
bastinado
,
bdsm
,
beating
, bed room player,
bisexual
,
bitch
,
biting
, black and blue,
body mod
,
body modification
,
boi
,
bootlack
,
bottoms
,
branding
,
breath play
,
bruises
,
bukake
,
bulls
,
cages
,
canes
,
cbt
,
chains
,
cisgender
,
claws
,
cock
,
cock worship
, cocksuckers,
cocksucking
,
collars
,
consensual slavery
,
consensual unconsent
,
crops
,
cuckolding
, cucks,
cunt
,
cupping
,
daddy
, daddy dom, deep submission,
deviant
,
dildos
,
discipline
,
dissociative
,
diverse
,
diversity
,
do-it-yourself kink
,
dominance
,
edge play
,
fellatio
, female slaves, female subs,
fetish
,
fire play
,
foot worship
, forced orgasm,
ftm
, fuckhole,
gay
,
gender
,
gender neutral
,
goddess
,
group marriage
,
group sex
,
hair pulling
, house boys,
house slave
,
humilation
,
kink
,
kinky
,
kneeling
,
latex
,
leather
, leather families, leather households,
lesbian
,
love
,
male slaves
, male subs,
many loves
,
masochism
,
master
,
masters
,
median
,
medical play
,
mind fuck
,
mindfucking
,
mistress
,
mtf
,
natural order
,
needles
,
nipple clamps
,
oil
,
orgasm control
,
orgasm denial
,
other planes
,
other worlds
,
otherkin
, otherselves,
piercing
, piss play,
poly
,
poly households
,
polyamory
, pony boy,
pony girl
,
ponygirl
,
porn
,
power exchange
,
psychology
,
puppy play
,
puppygirl
,
rape play
,
ropes
,
rough sex
,
sadism
,
scratching
,
sensation play
,
sex
,
sex slave
,
sexual freedom
,
sexual identity
,
slave
,
slavery
,
slaves
,
slit
,
slut
,
sound
,
st.andrews cross
,
straight
,
sub
,
submissive
,
switch
,
tats
,
teasing
,
tops
,
torture
,
trans
,
transgendered
,
trust
,
vampires
,
watersports
,
whips
,
whore
,
xxx
Administrators

Members (81):
00
,
adpfromga
,
ajnabi
,
akkadu
,
anothertroy
,
ariesfire
,
avalanche
,
brakesarebusted
,
brilliantblu
,
brokenmirror
,
brutal
,
burnout
,
caduceus
,
cassian
,
cindershouse
,
clockworkprincess
,
crazyjane
,
darknessdance
,
deep_in_water
,
deth_hed_moth
,
dieforlove
,
ducklings
,
elialshadowpine
,
elliondrk
,
elven_ranger
,
evolvedcucumber
,
ex_imyongsoo496
,
ex_milkandhoney222
,
ex_wolfborn415
,
farraginous
,
fayanora
,
fergmus
,
firin_silas
,
fryll
,
halialkers
,
heartshard
,
heshatanifamily
,
house_veritas
,
househesson
,
intothedepths
,
kaeleigh
,
keeperlefae
,
kindleofkittens
,
kreios
,
ladypoetess
,
loreyu
,
lostboys
,
machine_ghost
,
maxasaurusrex
,
mona_lott
,
monk
,
morgwensraven
,
nightmachinery
,
oldscratch
,
paradise_found
,
particoloured
,
picturesque
,
predikit
,
pthalo
,
pxay
,
rainbowfishnets
,
rainycity
,
spectralone
,
spiritsearch
,
starfleet
,
starryblood
,
sunlit_wine
,
sunshining
,
svaenohr
,
thahan
,
the_coffee_shop
,
the_collective
,
the_winged_court
,
thecaptain
,
thereckless
,
twilyghtsdawn
,
v15u4l3rr0r
,
vaya
,
vrisanfra
,
worldofcharlie
,
ysabetwordsmith

Linking
To link to this user, copy this code:
On Dreamwidth:
Elsewhere: